Manage your dental implant stock like never before
Professionally. Online. Yourself.
Join now for free
Make it 100% up to your needs.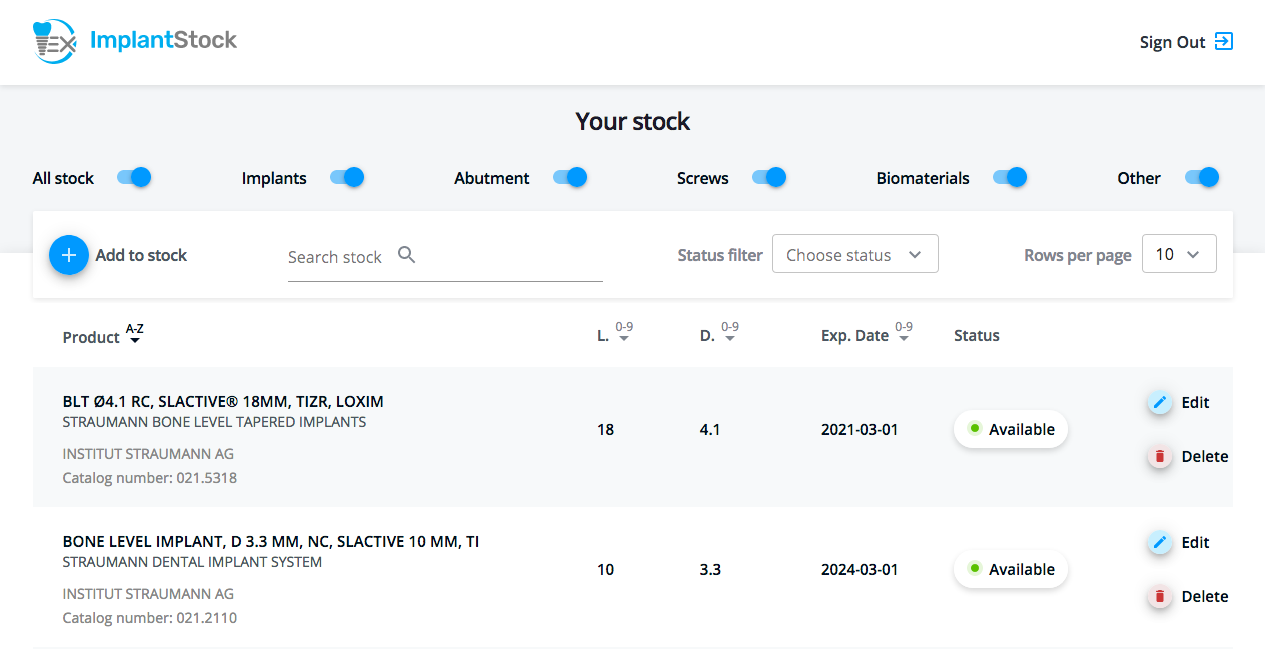 Save time
Concentrate on surgery instead of searching and asking for necessary tools. Its all prepared for you thanks to ImplantStock.
Plan Surgery Easily
Reserve from stock. Order missing before operation. Not during.
Follow Up Expiring Implants
25% of your stock are expired. Keep an eye on the implants expiration date and use them before its too late.
Reduce Costs
30% of your stock aren't used. Store only implants you need. Not more. Don't freeze the assets.
Communicate Online
Involve your practice manager and colleagues in effective ImplantStock management. No more hassle in front of the patient during OP.
Control Implant Stock From Everywhere
Enjoy your holidays, weekends, dinners, time with family. No more sleepless night because of OP planning. Its all done in 3 clicks. Sell or exchange unused stock in secondary market.
ImplantStock program for everybody in Dental Practice & Laboratory. Take a look.
"Thanks to ImplantsStock all implant storage is online. It is a dream. I have an overview of costs, storage space, correct orders. And I know exactly what is for use/return/sale/exchange."
Dental Practice Manager
"The system allows me to concentrate on my work. I don't need to worry if I have all necessary implants on the day of OP."



Dentist
"I finally optimised my huge stock. No more opened, but never used parts. No more numbers of 37,5 angulated abutments ordered by mistake. ImplantStock offers me to exchange parts with other colleagues."
Dental Technician
"Disorder in the stock is gone. I know what is available in the clinic for next weeks OPs, what is needed to be ordered, what must be used firstly before expiring."


Dental Nurse